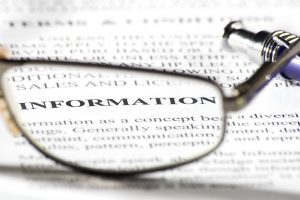 Each industry and service has its own phrases and terms, and it's amazing how easy it is when you work within an industry to assume that everybody knows what you mean when you say something. The care industry is no different and this was highlighted to me recently through some work I have been doing with one of my clients. It got me thinking that it would be really helpful to provide an explanation of some of the terms that are used in the care sector, particularly around the different types of care that are available and what they all mean.
At Home Care Services
Domiciliary Care, care athome or home care

 It can seem confusing that there are 3 different names for types of care that all really mean the same thing.
This is where one or more carers will visit you one or more times a day, on a regular basis to deliver social care services to you.
You may have to pay for your service, make a contribution towards it or get it for free, depending on the level of savings you have. If you are paying for your own services, you do have more choice over what the carers do and how long they are with you. 
The type of care delivered may include some or all of the following:
Washing,

Dressing,

Toileting,

Help getting up/going to bed,

Preparing food and drink,

Helping you to eat and drink,

Shopping*,

Cleaning*,

Companionship*,

Helping to connect with the community*
 * These services are unlikely to be offered to you if a Council is paying for your care, but if you are paying for your own care then you can get these services provided for you.
Live-In Care
This is similar to domiciliary care, but instead of a carer visiting you a number of times each day, you have a carer living with you 24/7. It is more expensive than domiciliary care but is a way that people with high levels of care needs can remain at home.
Reablement.
This is a relatively new type of service that has been organised by health and social care teams. It is a free, time limited (usually up to 6 weeks) service that is designed to help you regain your independence so that you don't need domiciliary care in the future, or that the level of care you need is greatly reduced.
 The service will help you find ways to do everyday tasks such as cooking, washing, getting dressed and getting in and out of bed.
Telecare.
This is a term used to describe services that are using telephony technology to help provide remote support and monitoring to the elderly.
The most well-known examples are pendant alarms that when pressed will automatically connect you to a call centre, so that you can ask for assistance should you feel unwell or fall. Pull cord alarms in sheltered housing schemes also fall under the umbrella term of telecare.
 Lots of developments are happening in this area of care as fast and reliable internet access and developments in digital technology progress.
Assistive Technology
This term is used to describe various aids and adaptations around the home that are designed to assist the elderly.

Residential Care Services
A residential care home is a place where you go to live, either permanently or short-term to provide your carers with some respite. There are a number of different types of care home and each home needs to be registered for the type of care it provides.
Care home without nursing (used to be known as residential home)
These are homes that provide personal care with a generally low level nursing care provided by community health services such as district nurses.
Care homes with nursing (used to be known as Nursing homes)
These are homes that employ qualified nursing staff who are on duty 24 hours a day to cater for ongoing health needs.
Specialist homes
.
These are homes that cater for particular conditions such as dementia.
Dual homes.
These homes offer both residential and nursing and are often a solution for couples where only one person requires nursing support.
Palliative Care.
This is a term used to describe care services being provided for somebody with a terminal illness. There are Home Care providers and residential care providers who specialise in providing palliative care.
Respite Care.
This is a term used for care services that are designed to provide carers with some respite from the strains of looking after an elderly relative or family member 24/7. Typically respite is provided through a short stay in a residential care home, but sometimes it is provided through the use of live-in care services. I hope that this has helped explain the different types of care available.
If you would like to know more about any of the different types of care I have outlined or if you need any help finding a care home or a care at home provider for a friend or elderly relative, please don't hesitate to contact my team and I at Clarity Care Consulting as we specialise in finding care services in Hampshire, East Sussex, West Sussex, Isle of Wight, Surrey and Dorset, although we can help find care nationwide. We can be contacted on 02392 251351 or you can fill out your details below and one of the team will be in contact with you.