Where do I start looking for care?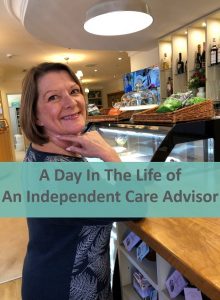 "I don't know where to start" is something we hear almost daily.
Moving on from that, people then ask how we go about finding care services, so I thought I'd share a fairly typical day for the Clarity team.
We were recently contacted by a gentleman whose mother-in-law needed to move to a care home. We had worked for him in the past, helping to find a care home for his father, so it was nice to be approached again.
Kate Slade had recently joined us as an Independent Care Advisor and had just completed her induction training, so this case was a good opportunity for her to take the lead.
Understanding the care needs of our client
Kate spent time speaking on the phone with the gentleman and other members of the family, to get a clear understanding of the immediate situation. We then arranged a meeting with Mrs. M and her family to get a full understanding of her care needs, the geographical area, her likes and dislikes that set the brief we would work to, including financial budget.
Researching care homes
Once we understood the care needs and specific requirements, Kate undertook research to find suitable homes in the geographical area agreed. This included checking the Care Quality Commission (CQC) website, who have a statutory duty to regularly inspect all care settings. We take their reports and findings very seriously. We recommend care providers with current CQC rating of either Outstanding or Good.
Once Kate had drawn up a list, it was time to get on the phones to speak to each of the homes to identify vacancies, get an indication of care fees and most importantly, they felt they could meet our clients care needs.  The first contact is key, and we gauge our experience of talking with them as if we are the client and it is our loved one we are looking for. Sadly, we sometimes experience poor communication and have the same frustrations when people don't return phones calls, but we don't give up.
Kate created a short list of the preferred homes we were to visit. As we were looking for homes in Hertfordshire, we had planned to do all the visits in one day and had made appointments to ensure we met with the right people. This is one of my favourite parts of the role, being able to visit homes that provide good quality care and meet inspiring people working within the industry.
Visiting the care homes
Kate and I met at our offices bright and early and plugged the details of the first home into the sat nav and set off for the day.
Fortunately, traffic was quite light, and we made good time for our first appointment. We were given a warm welcome by the manager who proudly gave us a tour of the home, we were able to speak to residents and staff who were very friendly.   This was a lovely care home, with great facilities and excellent staff where residents appeared well looked after.
Once we left the home, we made some notes about our impressions, agreeing that we would both happily recommend this home to our client and then it was on to the next home.
We again toured the home, spoke with residents and staff, as well as the operations director and I have to say we were really impressed in the additional facilities provided at this home, including an Occupational Therapist (OT), a Physiotherapist and a GP, all of which were included in the fees. This was an independently owned home and overall had a vibrant and positive atmosphere which isn't for everyone, but for the brief set by our client, it was perfect.
After visiting two more homes, we then had an enjoyable drive back to our office in Waterlooville, talking about the different type of homes, which ones we preferred, and the one Kate and I thought would best meet the needs of our client.
Keeping our client updated on the care homes
Once back at the office, Kate updated our Client on progress and confirmed they would receive a report on each of the homes the next day with her recommendations.  Kate continued to liaise with our Client and planned for family to visit the short-listed homes. Once a home was chosen, Kate supported the family through the process and remained a point of contact for the family, care home and health and social care professionals involved to ensure the move went as smoothly as possible.  The family chose the first home we visited as it was a calmer environment and better geographically.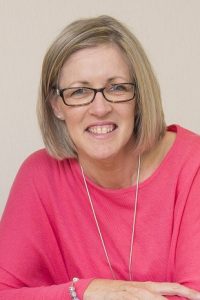 Kate visited Mrs M in her new care home and met with family and staff to ensure they had everything they needed.  A follow up call a few weeks later confirmed that Mrs M had settled into her new home and had started to enjoy some of the activities on offer.
---
If you need help finding a care home for a loved one, please call Clarity Care Consulting on 02392 251351 for a free telephone consultation and one of our Independent Care Advisors will be happy to help you.