Learn about Clarity Care Consulting and the team

"The team at Clarity Consulting are very friendly and professional. The help that they offered has been invaluable in navigating a difficult situation and finding the very best possible outcome for our dear friend. Their depth of knowledge is impressive and we went from understanding very little about a new situation, to understanding clearly about how best we could help our friend live her best possible life in the future."
We are a team of people passionate about helping families find the best care for their elderly relatives. Founded in 2009 on the principles of respect and dignity, our aim is to support older people and their families in getting the care and help they need, when and where they need it. Be it helping with discharge from hospital, finding residential care, or even crisis management, the experienced team at Clarity Care Consulting brings empathy and expertise to the process, helping you find the right care solution.
We are independent of all care providers, so you can be assured that any care providers we recommend to you are recommended because they are the best available to meet the needs of the client.
We are raising expectations of what care can be.

Through being creative, visionary and solution focused when working for our clients to find the best holistic care solutions available to meet their needs,  bringing Clarity to the process of finding the right care, reducing the stress of the situation for all involved and helping make the decisions as painless as possible.
We always put the wants and needs of the client at the heart of any care solution.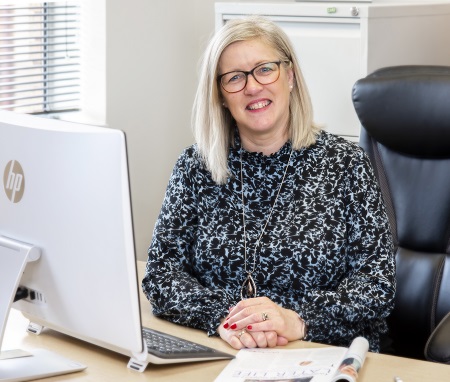 Lynn Osborne
Owner & Director
Lynn understands first-hand the difficulties faced by families searching for care services because she has worked in residential and community care settings for more than 30 years. Her understanding of health and social care in Hampshire, Dorset, Sussex, Surrey, the Isle of Wight, and the rest of England, together with her knowledge of how to best navigate the social care system, provide relief and reassurance for those looking for care homes, care in the home, live-in care and dementia care.
Using her experience of managing a domiciliary care organisation that provided care at home, as well as providing consultancy to social care teams in Southampton & Bristol to set up reablement services, Lynn set up Clarity Care Consulting to help people understand and be aware of their choices when seeking care for elderly relatives, be it in care homes, care at home or live-in care.
 Her vision is to develop a dedicated, approachable team, where staff and clients feel valued, and advice and support is readily available at the end of the phone.
Lynn is now expanding her mission to include pioneering the value of contingency planning, care monitoring and the benefit of long-term relationships with both clients and their families.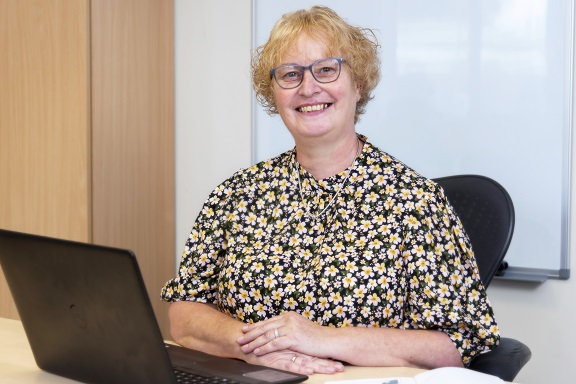 Donna Belkus
Independent Registered Social Worker
Donna joined Hampshire County Council in 2000. She initially started as a finance assistant,  but moved roles to become a Care Manager with the Learning Disabilities Team.  Donna was encouraged to apply for the Social Work Course. She completed the course and passed with a Diploma in Social Work and a Diploma in Higher Education in 2005.
Donna was supported to continue her academic studies and qualified as a Practice Educator at the University of Southampton a few years later.  She supported a number of Social Work Students through their university placements, who then went on to qualify as Social Work Practitioners.   As part of her continuing professional development, Donna studied and trained as a Best Interest Assessor through Bournemouth University at degree level, and then completed a Mentoring and Counselling through Chichester University at Masters level.  Donna has attended regular training for Safeguarding Adults, Deprivation of Liberty, The Care Act 2014 to name but a few of the compulsory social work courses.
For over 20 years, Donna has developed her skills through wide-ranging experience, working with adults with learning disabilities, physical disabilities, older persons both in the community and in an acute hospital setting.  She has also worked with the legal profession on matters involving Lasting Power of Attorneys, (LPAs), Court of Protection and Mental Capacity Assessments.
Since the assent of the Care Act in 2014, Donna has passionately supported and championed a holistic approach to social care, looking at the context, surroundings and community setting of each individual she meets.
Registered with Social Work England and a member of the British Association of Social Workers,  Donna joined Clarity Care in 2021.
'It has really boosted my joy for the work I do,' she says.  'Clarity Care is completely client-focused and person centred.  I have  time to think about the individuals in our care.  To be invited, welcomed and valued in an individual's life is the best feeling and, in return, we can take the time to ask 'How can we help you and how would like that to happen?'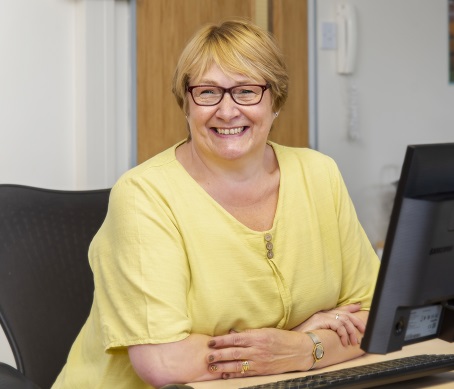 Paula Lynch
Independent Care Advisor
Paula has always wanted to work in social care and whilst at school and college she was able to spend time on placements working with different client groups so she could gain different experiences. Upon leaving college Paula chose to work in a residential setting with elderly residents, working as a Care Assistant and was given the opportunity to cover managerial roles within this environment from a young age.
In 1991 Paula moved to Hampshire from Stoke-on-Trent due to her husband serving in the Royal Navy. She joined Hampshire County Council as a Care Assistant working with clients living with Dementia and Alzheimers, and undertook a series of NVQs in Care and Care Management.
After having her son, she decided to change from working in residential settings and moved to a Reviewing Officer and Care Manager post with the local community team within Hampshire County Council.  Paula undertook assessments in people's home, arranged provision for people to be able to remain where they wanted to be and to review the support they had in place to ensure that it continued to meet their needs. She worked for Hampshire County Council for over 30 years providing social care support for vulnerable adults and ensuring that they are kept safe.
Her ethos has always been to treat people how she would like her own parents to be treated. She gets great job satisfaction when she is able to support and advocate on behalf of others so that they have the right support to meet their needs and she can work towards meeting their goals/wishes.
Paula was really excited to join Clarity Care in September 2021 so that she could provide her experience and expertise in supporting people on their personal journeys when they most need assistance and advise. She is now in a position where she can provide the time to build long-term relationships with individuals so that she can advocate on their behalf and support them to have the right care and assistance as and when required.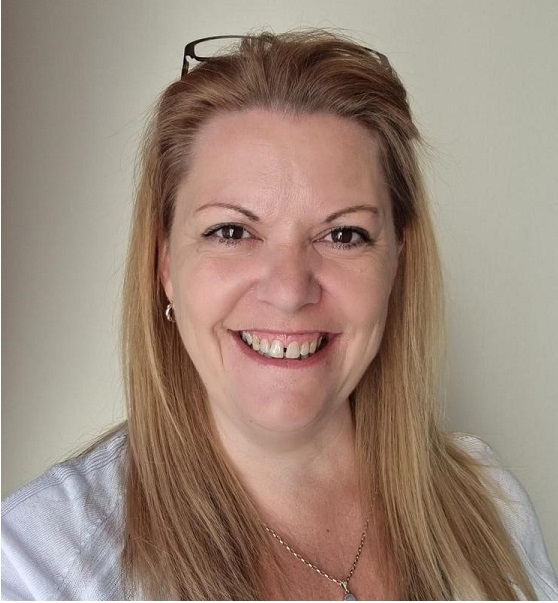 Amanda Upton
Business Support Administrator
After working in retail for a number of years, Amanda was offered her first administrative role in 2006 working for a children's nursery. Four years later, she joined the reception team of a GP surgery and in 2013 was made Assistant Practice Manager, taking responsibility for a variety of business functions including IT, HR, equipment and resources and GDPR compliance.
'Being patient-facing for a number of years and then gaining experience of the business functions that support primary care was really interesting and has given me the perfect skillset for my role at Clarity Care.'
'When I saw the opportunity, I thought I had the understanding of people reaching out for help and the skills to support its provision.  As it is private business, we are not constrained by the same pressures as other organisations and can devote time to talk to clients and ensure they get the best service possible which makes for a lovely working atmosphere.'
Donna Waller-Brown
Independent Registered Social Worker
Donna gained a BA Hons in Media Studies and Sociology, from Portsmouth University in 2006. Studying Sociology cemented Donna's certainty that she wanted to work with people. Donna was a relief support worker, for Two Saints, supporting the homeless and those at risk, giving support, dignity and respect to all those she worked with.
Donna went on to study Social Work at the University of Portsmouth, gaining a master's degree (Msc Social Work) in 2010. Donna began her social work career working for Hampshire County Council within a Community Hospital Team. Donna's role was facilitating hospital discharges for people with complex physical and mental health needs and creating care packages to best meet identified needs of service users and carers.
Donna moved to the Adults and Older Persons Community Team. The role consisted of working as part of a Multi-Disciplinary Team, as appointed lead Social Worker. Donna worked collaboratively with health colleagues, mental health colleagues and Housing colleagues. Donna completed strength based social care needs assessments, in line with the Care Act 2014, whilst establishing robust contingency plans. Donna completed Mental Capacity Assessments (MCA) using Mental Capacity Act 2005, Safeguarding adults investigations and risk assessments. She also worked alongside legal professionals on matters involving Lasting Power of Attorneys, (LPAs) and Court of Protection matters.
Donna qualified as a Best Interest Assessor (BIA), in 2018, working within the Deprivation of Liberty Safeguards legislation, promoting Human Rights, ensuring a person's deprivations are proportionate and least restrictive.
The key emphasis of Donna's practice is promoting independence and wellbeing, whilst working collaboratively with the person, their families and any relevant professionals, ensuring the person is kept at the center.
Donna welcomes a challenge and enjoys listening and talking to people to gain a meaningful person centred insight, to tailor the support and advice.
Registered with Social Work England and a member of the British Association of Social Workers,  Donna joined Clarity Care in February 2022. Donna is excited to be working for such a supportive, client focused team.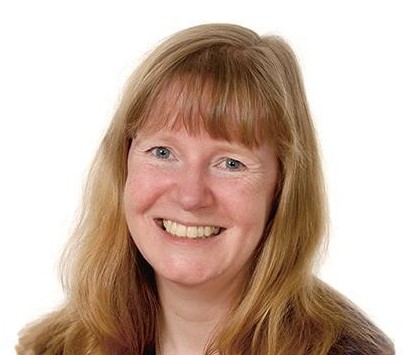 Fiona Heald
Care Funding Consultant
Fiona Heald has worked with older and vulnerable clients for over 30 years and has a wealth of experience helping them, and those that care for them have a voice.  This includes advising about local authority care fees funding to include deferred payment agreements, disregarded assets and how financial contributions towards care fees are calculated.  She is also able advise on the making of Powers of Attorney and how they should be used as well as Court of Protection property and financial affairs applications.  We are excited to have Fiona join the Clarity team as our expert on Health and Social Care Funding
If you are in a crisis, or need to find care for a loved one, or just want to know more about Clarity Care Consulting, please contact us.
Address
Suite 16/17
Brambles Business Centre
Hussar Court
Waterlooville
Hampshire
PO7 7SG
Opening Hours
M-F: 9am - 5pm (except Bank Holidays)