At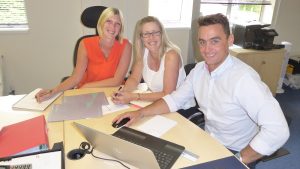 the start of this year I set myself a goal to expand the team at Clarity allowing us to support more families with finding care for their loved ones.   I'm pleased and excited to say that I achieved the business growth targets I'd set earlier in the Summer and this month welcomed Dave James to the team, joining Emma and myself in the new Clarity Care Consulting office.
Our Ethos
When searching for the right people to join Clarity it was important to me they shared the same ethos about helping individuals to get the best care solution for their loved ones and share my passion about supporting individuals to remain at home where possible. I am pleased both Dave and Emma share this passion.
A Bit About Dave James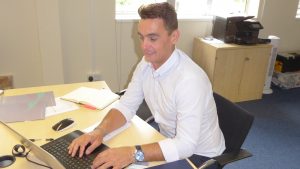 Dave has many years' experience working in social care, particularly in and around Southampton where he used to work for Southampton City Council's Social Care teams. He worked within a multi-disciplinary team preventing people being admitted into care settings, including hospital, as well as supporting discharges from hospital. As a result of this work, Dave is a keen advocate for encouraging people to look at pre-planning to ensure an individual's wishes are heard in the event of a crisis.
Dave is excited about the opportunities that working for Clarity Care Consulting present to him when working with clients, as financial and time restraints in the past meant that it wasn't always possible to go the extra mile for clients, but he's expected to do that now!
Dave has hit the ground running and has already helped one of our clients get access to rehabilitation services at a community hospital rather than have to go to a residential care home for respite care, which would have increased the chances of our client becoming dependent on care services and reduced his ability to return home.
A Bit About Emma Lindsay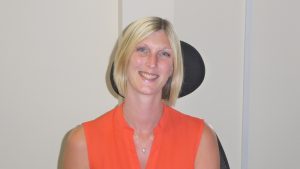 Emma has been working in the care sector for a number of years, initially as a carer for home care agencies in Hampshire and then as a manager for a domiciliary care agency in West Sussex. Emma joined Clarity in January this year and if you see a resemblance between us, it is because she is my daughter.
Emma spends more time in the office than Dave or I are likely to as her main function is to help us with researching potential care homes and home care providers for our clients and building a network of resources for us to access. She is the main administrator of our IT systems and manages all the key elements of the office.
Our New Office
One consequence of growing the team is the need for more space, so at the end of July we moved to a new office. The good news is that a bigger office had just become available across the corridor in the business centre we have been based in, so it should have been a relatively quick and simple exercise to move all our desks, furniture, computers and telephone lines across the corridor, but moving telephones and broadband involved BT, who managed to make it far more complex and difficult than it should have been. Luckily for me my husband managed all of this on my behalf, but was frustrated by the process.
Meeting the team

In the next few weeks I will be looking to introduce Dave and Emma to a number of our existing clients, although there will be a gap in October as Dave is off on a journey of a lifetime to visit Base Camp on Everest in The Himalayas.
If you would like to meet any of the team or if you need help finding a residential care home or home care provider, please call us on 02392 251351 or e-mail us at [email protected]