Christmas is rapidly approaching and at Clarity Care Consulting we're going to be busy working right up to the last minute, putting care services in place, be that care at home or finding a place in a residential care home, to allow our clients to have the best possible family Christmas.
Coming home from hospital.
In the last week or so we have helped a number of clients to come home from Hospital. It is always a busy and challenging time to find the right care services, but ultimately it is very rewarding when we are able to help people get out of hospital before Christmas and make the family Christmas that much more enjoyable for all concerned.
Care at Christmas.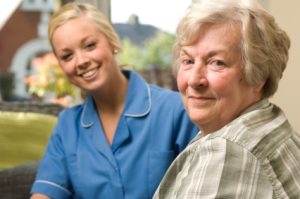 Care providers are under pressure from all sides of this time of year with increased demand for their services and many of their staff looking to have time off over Christmas so I'd like to take this opportunity to thank all the care providers we have worked with this year and their staff for all the help you have provided for our clients and for often going the extra mile to help us provide the right services to our clients.
As Christmas is that once a year time when family does get together, it is often the time when family members realise that their elderly parents may need some help, as they have become more frail since they were last seen. If you find that this is the case for you, please call us on 02392 251351 and speak to one of our independent care advisors, as we offer a range of services that could give you peace of mind that your elderly relative is being looked after.