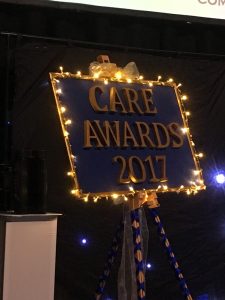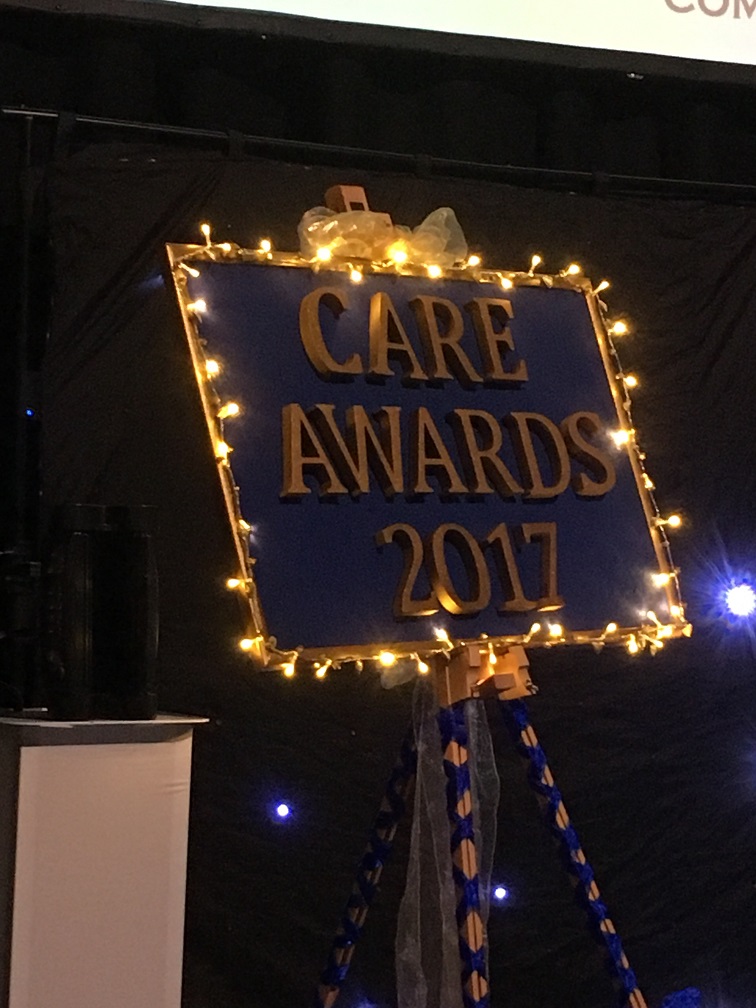 Last night I was lucky enough to be a guest at the HDCP & HCA Care Awards 2017. The room was filled with over 150 inspirational people working in the care industry. Staff from care agencies and residential homes were there to celebrate in style, from chefs, carers, and managers and others picking up lifetime achievement awards for their contribution to care.
The evening was to acknowledge the commitment and dedication of care staff and organisations throughout Hampshire as they strive to provide a high standard of care to clients. I felt both humbled and honoured to be among such great company and spent the evening talking to people who work tirelessly to provide quality services and take the daily struggles thrown at them daily in their stride.
Care Awards
There was a total of 10 awards up for grabs, representing different areas of care and it was a pleasure to see the delight on the winners faces as they received not only their awards, but also recognition for the part they play in making a difference to their clients lives. This celebration reminded me of why I started Clarity in the first instance; 'Compromise' is not a word that should be spoken when we provide services to our most vulnerable people and I'd like to thank the winners, as this word is clearly not in your vocabulary either.
Judging the Domicilliary Care Employee of the Year
One of the reasons I was invited to the awards ceremony last night was that I had been asked to judge the Domicilliary Care Employee of the year award. I had been sent the details of all the nominations and was asked to select the winner. It was a difficult task as all the nominees had done amazing work and had many glowing comments in their nominations. I didn't know it at the time, as all the information I was provided with was anonimized, but the winner was Carole Rogers from Nightingales Golden Care.
Good news about care
It was lovely to hear so many good stories about care and I'd like to congratulate all the finalists and winners and thank you for inviting me to be part of your evening.