The Clarity Care Consulting team can't believe how quickly our 10th Anniversary year is going and we are really looking forward to our next big event, which is on Saturday 18th May, as we are hosting a Charity Race Night at East Meon Village Hall in aid of The Rosemary Foundation.
This is the next big charity event we're running this year and we're very pleased to be supporting the Rosemary Foundation, as we have used their "Hospice at home" service for a number of our clients.
The Rosemary Foundation

The Rosemary Foundation is a Charity providing a 'Hospice at Home' service in Petersfield and the surrounding towns and villages. It is intended to help patients in the latter stage of life-threatening conditions.
This service offers practical help, nursing care, emotional and counselling support, together with day and night sitting service and trained nurses available 24 hours a day. Care continues through the first year of bereavement.
How the evening works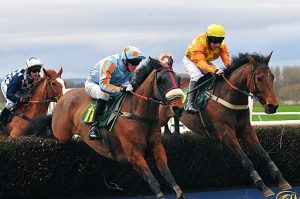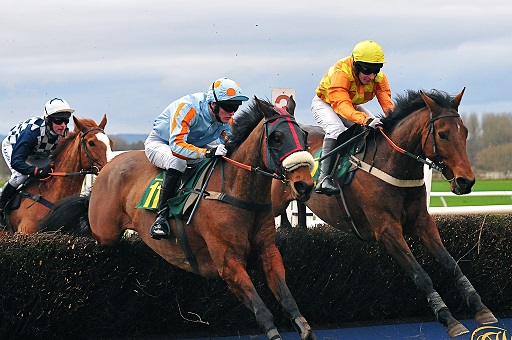 There will be 8 horse races during the evening, each with 8 runners. These are a combination of flat and jump races. The races are video recordings that are projected onto a screen. Although they are recorded races, nobody knows who will win until they cross the finishing line.
You will be able to back any of the horses, but only to win … there are no each-way bets on the evening. The minimum bet is £1 but there isn't a maximum. Odds will vary as bets are placed and 50% of all bets will be going to The Rosemary Foundation.
We'll be hosting a raffle on the evening too, with lots of great prizes on offer, to raise even more money for The Rosemary Foundation.
Details
Tickets for the event are £12 payable on the door (cash only), which includes a jacket potato with a choice of fillings and 1 free entry to the raffle. There will be a cash-only bar open on the night too.
Doors open at 18:30 and we're aiming to finish by 22:30.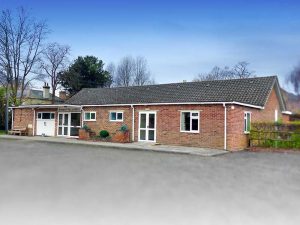 PLEASE BRING PLENTY OF £1 & £2 COINS FOR BETTING AND CASH FOR THE BAR/PAYMENT OF ENTRY TICKETS & RAFFLE TICKETS
For those coming by car, the post code for East Meon Village Hall is GU32 1PF. The full address is:
East Meon Village Hall
Workhouse Lane,
East Meon,
Petersfield
GU32 1PF
---
If you would like to join us, please book by contacting Kate Slade on 07714 785 254 or e-mail her at [email protected] or you can click here to book via our Facebook event.
We look forward to seeing as many of you as possible there.