Three years ago, we were contacted by a firm of solicitors who asked us for help with an elderly client of theirs. The gentleman was struggling at home and required home care to enable him to keep his independence and remain living at his home.  He didn't have any surviving family who could help him and the solicitors didn't have specialist knowledge of the care sector.
Finding the right homecare
We met with Mr J, spending time getting to understand his lifestyle and the challenges he was facing with his daily tasks. He had led an interesting life, with time spent in service in the Royal Navy, and was in service throughout the Second World War and beyond, including a stint serving on HMS Victory.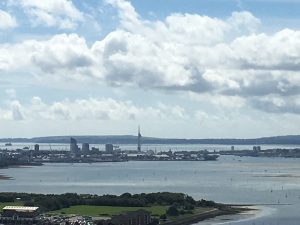 Mr J was living in a flat with a great view over Portsmouth harbour and we felt that it was important for him to stay there if possible, as he got so much enjoyment from watching the ships going in and out of the harbour. We could support him to stay in his flat by employing a domiciliary care agency to provide home care on a regular basis.
As he didn't have any family, the solicitors asked us to remain involved and visit Mr J on a regular basis to ensure he was OK and that the care he was receiving was meeting his needs, so we agreed to put a care monitoring service in place.
One of the nice things for us about having a monitoring service in place is that it gives us an opportunity to really get to know the person and in this instance got to know Mr J very well and learnt a lot about his character and his history which proved invaluable during the latter stages of his Alzheimer's journey.
Help with changing care needs.
Eventually Mr J's care needs became too great for him to be able to remain living in his flat on his own, but they still weren't at a level that required him to move to a residential care home, so we were asked to find a more suitable arrangement for him. We were pleased to find a place for him in a local sheltered housing scheme, which had additional support on site in case of emergencies. We could continue the home care with the same agency who had been working with him, so Mr J still had familiar faces visiting to support him whilst he settled into his new surroundings. We continued our monitoring service as a single point of contact for all of those involved.
Helping with hospital admission and discharge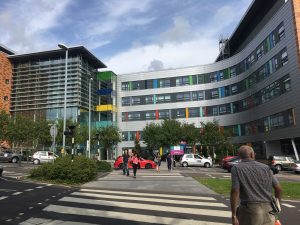 Sadly, at the beginning of this year Mr J's health deteriorated and he was admitted to hospital. Within the hospital environment his anxiety increased, so we visited him every evening and with the agreement of his solicitors, arranged for his regular carers to sit with him to ensure he continued to see familiar faces, which helped to calm him and helped the nurses understand his needs.
Unfortunately, his health deteriorated rapidly and he required Palliative nursing care. As it wasn't possible for him to return to his flat, we were asked to find a nursing home in the local area which we were able to do quickly. Once we identified the home, we worked with the staff, the hospital discharge team and the hospital transport to bring him from hospital to the nursing home safely and in a timely manner. Prior to him moving, we visited his home to collect some of his belongings to ensure there were familiar items in his new environment. We continued with arrangement of carers visiting to sit with him to reduce his anxiety and support the care home staff.
He passed away after a few weeks and we were pleased to say the care home's palliative nursing was amazing, and the carers from the care agency were exceptional from beginning until the end.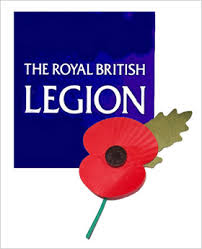 Working alongside his solicitors, we were included in making the arrangements for his funeral. Having got to know Mr J over the last few years, it was a joy to recapture some of the special moments we enjoyed with him and tell his story.
 We contacted the local Royal British Legion who sent a representative and a flag bearer to attend. Prior to the funeral, it was an honour for us to clean his war medals so they were in full glory for the day.
The funeral was small and perfect for him and it was nice to see the people who were involved in the gentleman's life paying their respects for a true gentleman who sacrificed so much for our country.